Don't be afraid to browse around to find inspiration!  This may sound silly, but I enjoy looking at the costume jewelry during my weekly trip to Target, as well as perusing catalogs that come via snail mail.  These are good places to find new trends in color combinations and jewelry styles. 
Of course I love to browse online as well.  Anthropology and Forever 21 have interesting ideas.  The inspiration for this particular necklace actually came from Stella and Dot (love the jewelry, just can't afford the prices).  Whenever I am trying to make piece that is similar to something that I like, I try to find "substitutions" from my personal stash for the various beads. Since I didn't have any semiprecious beads that were close the ones used in the Ailene necklace, I just used faceted glass beads in similar colors.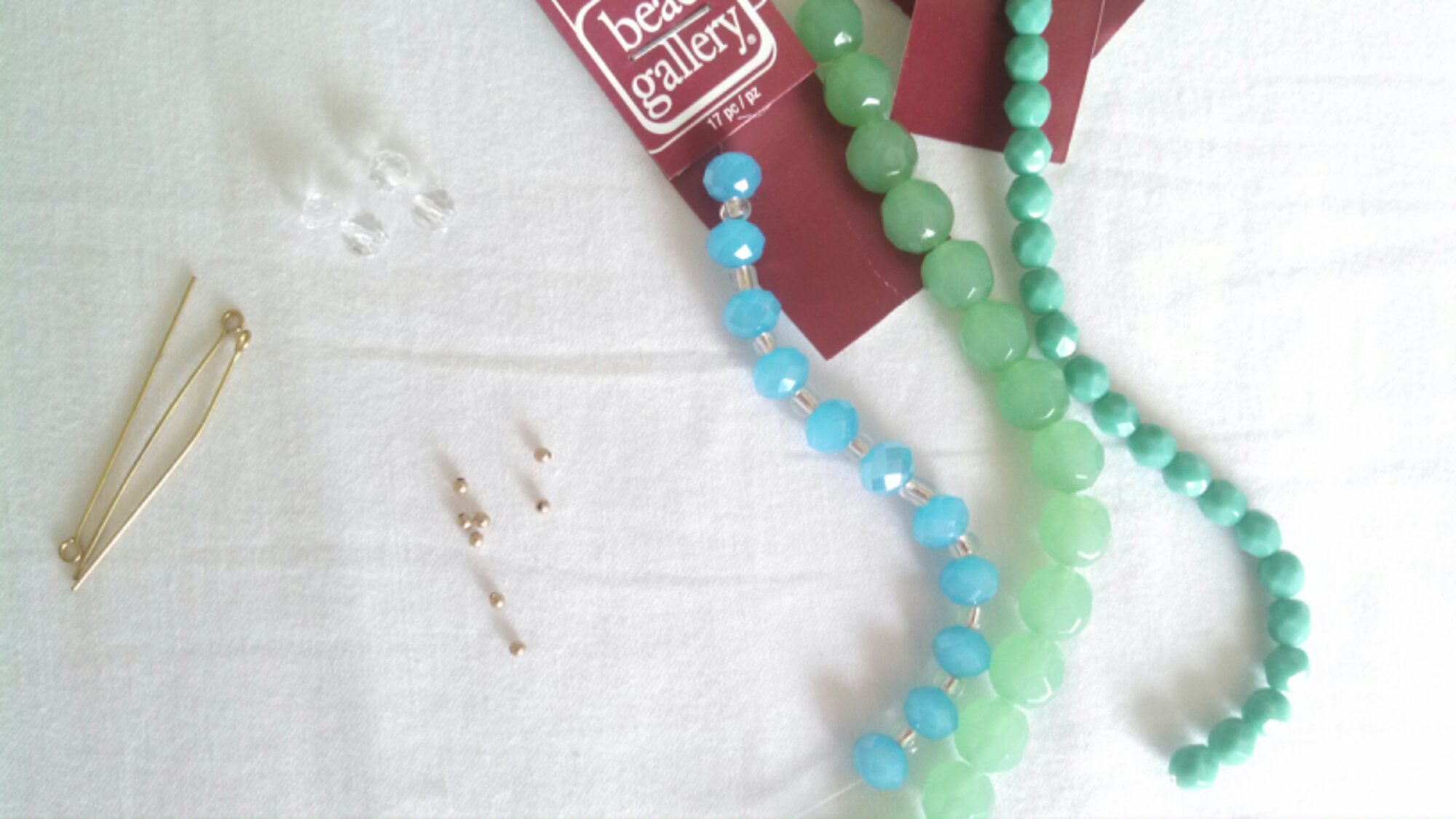 The original necklace joined all the components together by using wire wraps. I just used eye pins and linked everything together. As you can see, the piece is long enough to be worn in both a single strand or double strand. Personally, I love the summery colors and sparkle that the faceted beads give this necklace.
So, what are your favorite go-to places to look for ideas?