We're definitely a family of beaders, and often I get inspired by watching my daughters work on their projects.  My eight-year-old recently designed this multi-strand necklace.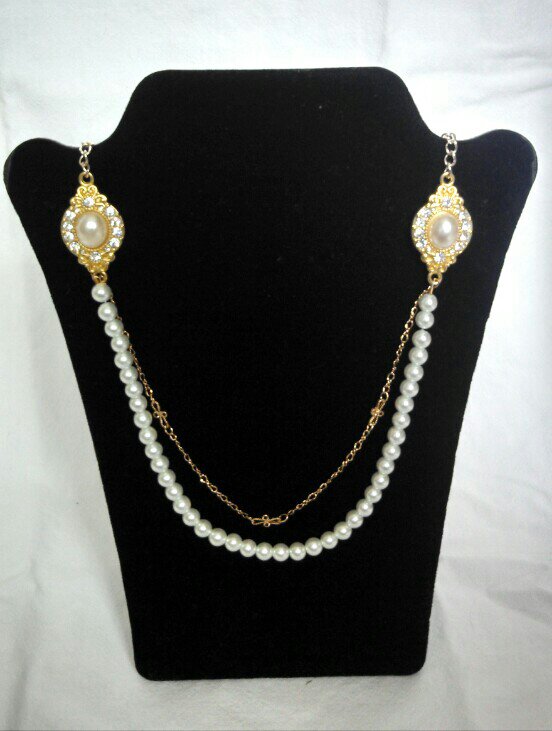 She came up with the design, and we worked together to find the components that she needed to put it together.  While she needed a bit of help to attach the wire, she strung the beads and put on the clasp by herself.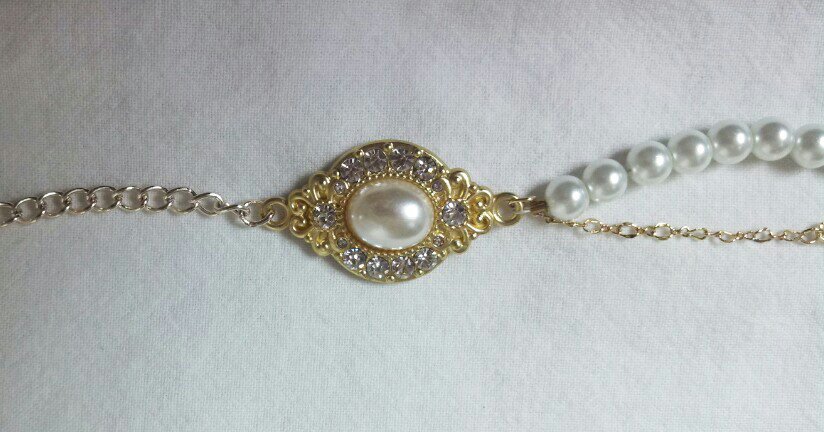 I personally thought it was an elegant necklace and liked her decision to pair the gold chain (I'm not sure if it shows up in the photo, but there are two different kinds) with the white glass pearls.
As I mentioned, my daughters' jewelry is frequently one of my sources of inspiration.  Now she's got me thinking of multi-strand necklaces using chain….